Tulane University's Taylor Center for Social Innovation and Design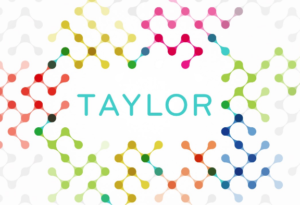 ​Changemakers in NOLA Education
Dr. Blady teaches a TIDES course titled Changemakers in NOLA Education in which we explore some of the local innovative organizations making a difference in the lives of the children of New Orleans.
The Center for Public Service and the Faculty Community Engaged Research Committee awarded a research grant to Dr. Blady and our community partner Project Peaceful Warriors to initiate a project that will explore exposing New Orleans teachers and students' families to yoga and mindfulness through professional development and cultivation of a personal yoga practice.
---
FuelEd improves student outcomes by equipping educators with the social and emotional competencies essential for building secure relationships in schools. They believe that if educators are equipped with essential abilities – interpersonal skills, self-awareness, and emotional well-being – then they will remain in their professions longer and develop more secure relationships with students, parents, and colleagues. In turn, these relationships will drive students' academic, social, and emotional learning.
Since every human being in the educated world comes into contact with an educator, leveraging educators' abilities to build relationships can have a powerful ripple effect throughout the community – not only alleviating social problems such as delinquency, abuse, and violence, but also increasing pro-social behaviors such as social responsibility, cooperation, and altruism.
The information above has been excerpted from FuelEd's website: http://fueledschools.com
Partnership with Tulane University Teacher Preparation and Certification Program
Goals:
-To build upon our understanding of the importance of integrating SEL into our program
-To learn about attachment theory and the importance of building relationships
-To collaborate and learn ways to build relationships that drive learning and development (for ourselves, our TPCP students, and ultimately their students)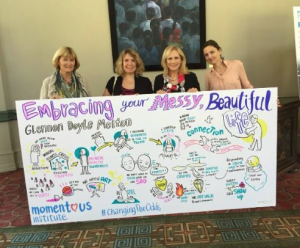 Fall 2016, TPCP faculty members and teachers and administrators from Lusher Elementary and Lusher Middle and High School had an opportunity to attend the Changing the Odds Conference of the Momentous Institute, a service organization, operating in Dallas, Texas, that has been committed to transforming children's lives since 1920. Focusing on building and repairing social emotional health, Momentous implements a tailored approach to address the specific needs of each child and his or her family. Their goals are to develop children who are empathetic, self-regulated, optimistic, and who are problem solvers and communicators. Speakers at the conference included Sir Ken Robinson, Daniel Pink, and Glennon Doyle Melton, with topics ranging from our potential for creativity and its place in the classroom, innovation and motivation, and the importance of self-awareness so we can reach out to each other in honest, respectful ways.
While in Dallas, we had the opportunity to visit Cottonwood Creek Elementary, an Ashoka Changemaker School. Changemaker schools promote empathy, innovative teaching, character building, and creativity. Amongst other initiatives at Cottonwood Creek, each grade level responds in its own unique way to a school-wide book of the month. This book is usually selected by the principal and features an aspect of social and emotional learning. They also have Genius Hour, a time set apart each day for enrichment opportunities that allow students to follow their own passions, collaborate with their peers and teachers, serve the local community, and with the integration of technology and multimedia tools, make global connections as well.