Human-Centered Design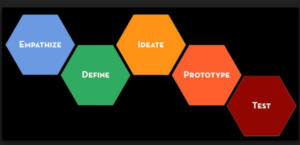 The TPCP Team enjoyed a crash course in Design Thinking an Tulane's Taylor Center.
Interns Explore Design Thinking
Students in our Early Childhood Education Internship class collaborated with students in our Secondary Education Internship class for a Design Thinking workshop at the Taylor Center for Social Innovation and Design Thinking.
They explored problems and solutions to ways to communicate with the families of their students. Their final presentations included ideas that they had taken through the entire design process.
Click here for Taylor Center DT Workshops.
Resources from Stanford University's School of Design: A Virtual Crash Course in Design Thinking