In March, TPCP sponsored an education panel titled Special Education: A Basic Guide for Teachers and Parents. Our special guests responded to TPCP-student questions through the lens of their particular area, which provided for a robust and informative conversation. The panel included:
Debra Weinberg, J.D. Staff Attorney with the Advocacy Center of Louisiana
Patrick Randolph, MHS, Director of TU's Goldman Center for Student Accessibility
Kim Sherman, Ph.D., NCSP, Professor of Practice
Michele Oelking, MSW, AAC, PCC, Parent and Director of Tulane's Academic Success Center
Shayla Guidry Hilaire, Ed.D., Executive Director of Exceptional Children's Services OPSB
Katherine Johnson, MLA, CACC, Parent and Manager of Tulane's Summer Programs
Rachael Carnacchio, M.Ed., Lusher High School Teacher and Student Support Coordinator

This page will include resources that were mentioned during the panel and ones that we learn about through our new connections.
ACRONYM ASSISTANCE
ADA Americans with Disabilities Act
ADHD Attention Deficit and Hyperactive Disorder
BESE Board of Elementary and Secondary Education
BIP Behavior Improvement Plan Click here for resources for BIP.
IDEA Individuals with Disabilities Education Act, the federal law that guides special education and Early Childhood Intervention.
IEP Individualized Education Program. This is the plan written by the IEP Committee or ARD (Admission Review and Dismissal) that guides the education for a child with disabilities.
RTI Response to Intervention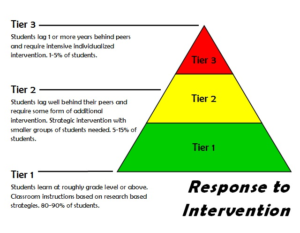 504 Section 504 is a federal law designed to protect the rights of people with disabilities in programs and activities that receive federal funding. Children with disabilities who do not qualify for special education services under the Individuals with Disabilities Education Act (IDEA) may receive supports, services, and accommodations under Section 504 of the Rehabilitation Act of 1973. For instance, a parent of a child with a disability who doesn't qualify for special education but still needs assistance may be advised to look into "a 504 plan" for their child. From Parent Companion
Tips from the panel: If you have questions about the statements below, contact us.
-Work from an asset model, not a deficit standpoint.
-Engage in professional, respectful communication to parents often (the good times and the not so good times).
-Your transition plan for a 16 year old student should drive the IEP.
-Don't diagnose. Ask what problem am I seeing and what have I done to work on this problem?
-Use people first language.
-Model social skills and empathy all the time.
-Teach empathy explicitly with mini-lessons, check-ins.
-Promote self-efficacy and self-advocacy in our students and our children.
-Dr. Sherman suggests reading Visible Learning by John Hattie.

WEBSITES